AFI Branding 13th August, 2020
Ok, perhaps we've been too long in lockdown but we're beyond excited to announce that our Reframe® products have received official 'Australian Made' certification. What does that mean? Well, yes in a formal sense, we can now put the green and yellow bouncing kangaroo on all of our Reframe® products but it feels a bit more than that. This is a recognition of our local team who work their socks off: From our Industrial Designers who create weird and wonderful designs using ReFrame® through to our Fabrication and Sewing team who bring those to life – not to mention our Despatch team who get it to the right people at the right time – a challenging task at the moment. And then there's our Sales Team who help us spread the word and further explore design possibilities with innovative clients looking to make an impact. So this is about celebrating everything that is Australian printing and manufacturing….and all the passionate and skilled people behind it.
We first launched Reframe®, our aluminium extrusion system that works with silicone edged fabric back in 2008 – in the middle of the GFC. But because of its versatility and affordability, it was fortunately really well received by the extremely cost-conscious market at the time. It's continued to serve us well in the retail, events and exhibition space and is a product we're very proud of.
so why now?
Well why not? 2020 isn't all bad. Not only are we getting to clear out those cupboards we've been meaning to for the last decade, we're also getting to do important things like formalise our 'Australian Made' status. We haven't done anything different – we've just made it official. And it's arguably never been more important:
Glenn Watson, AFI's Managing Director says of the certification: "We've always been a proudly Australian owned company that prints and manufactures within Australian shores. It's something that both our team and our clients value. 2020 seemed the perfect time to officiate our Australian manufacturing status and to celebrate it. As Australia navigates the rest of this year and beyond, I believe it's going to be imperative to our recovery that we're all supporting Australian businesses across every facet of our business and personal lives. This certification gives customers confidence that they're buying a genuine Australian product."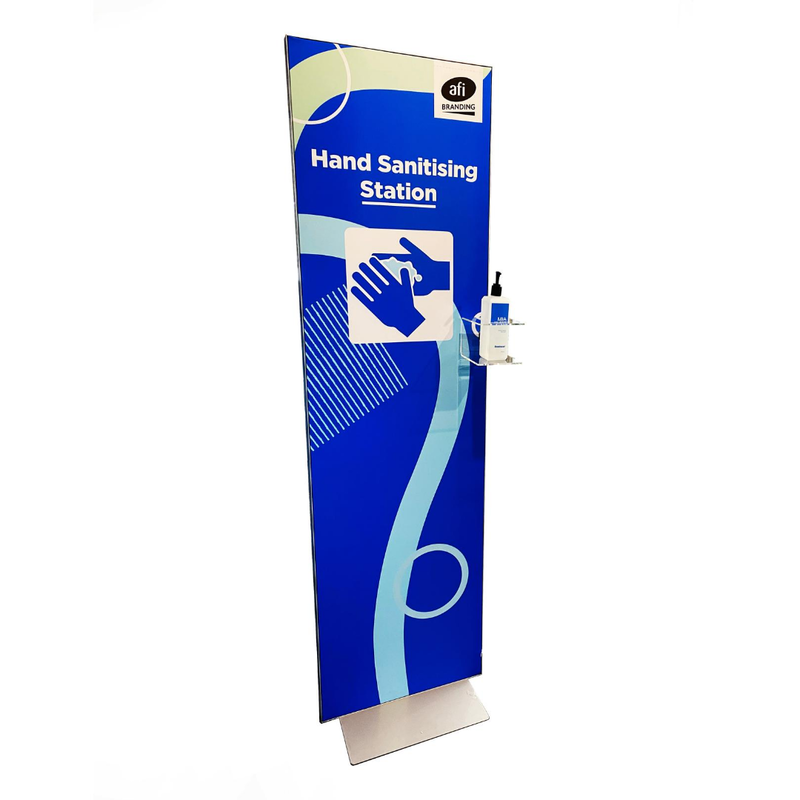 The ReFrame® product is used in a range of our signage products including single-sided panels, illuminated panels, dynamic lightboxes and more recently in hand sanitising stations. All are made at our dedicated facility in Carrum Downs, Victoria.
If you'd like to learn more about ReFrame® or just have a chat about the signage, the industry or anything really, then AFI's doors are still open for printing and manufacturing.
Get in touch today.