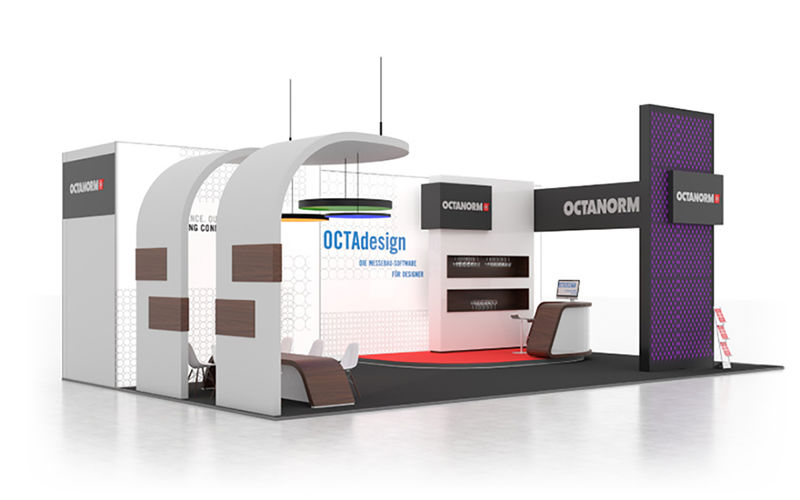 the Octanorm system
Create endless designs with one system, including signs, exhibition stands, pop-up shops, temporary office spaces and more. With rigs, freestanding, illumination, digital integration and more, creating your dream space or display is effortless. The Octanorm system is the world's leading exhibition and retail point of sale construction system, so your design can integrate seamlessly with most exhibition stand setups around the world.
at the forefront of sustainability
As the industry leader in signage innovation, we take the responsibility of creating long-lasting, reusable and quality products. Much of the Octanorm range is made from recyclable components, reducing waste. The flat pack design not only reduces your freight costs but reduces your eco-footprint too. In 2019 we are proud to be introducing a return and recycle scheme for our clients' printed fabric. Together, through smart purchasing choices, we can make a positive difference to our beautiful world.