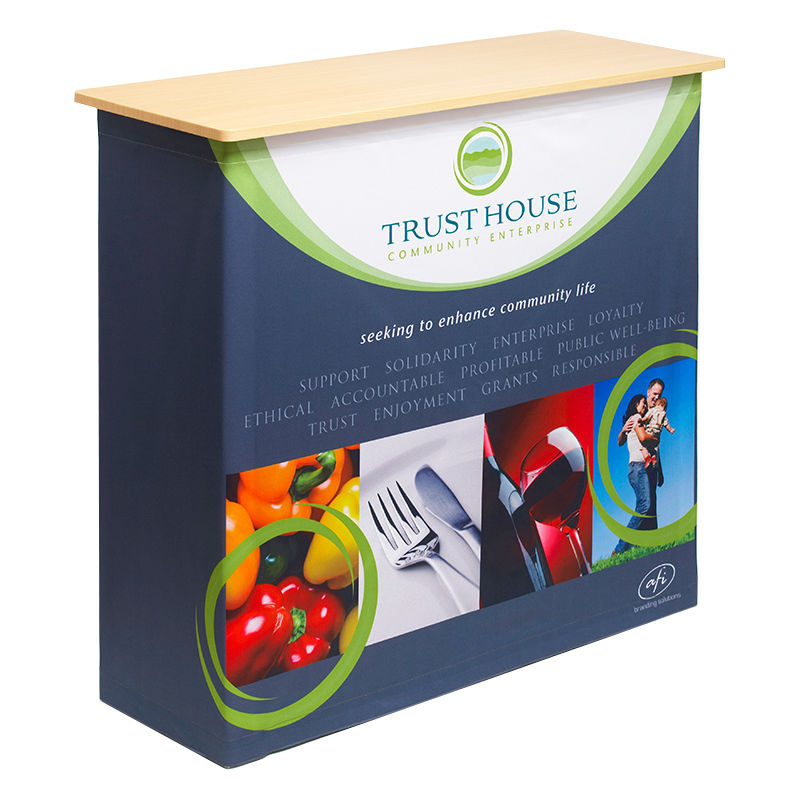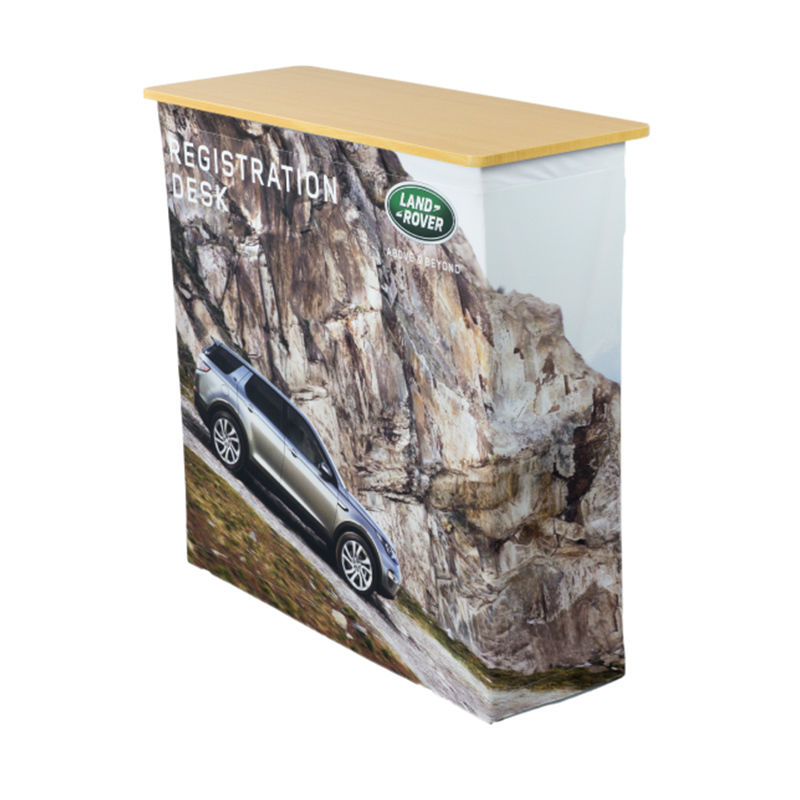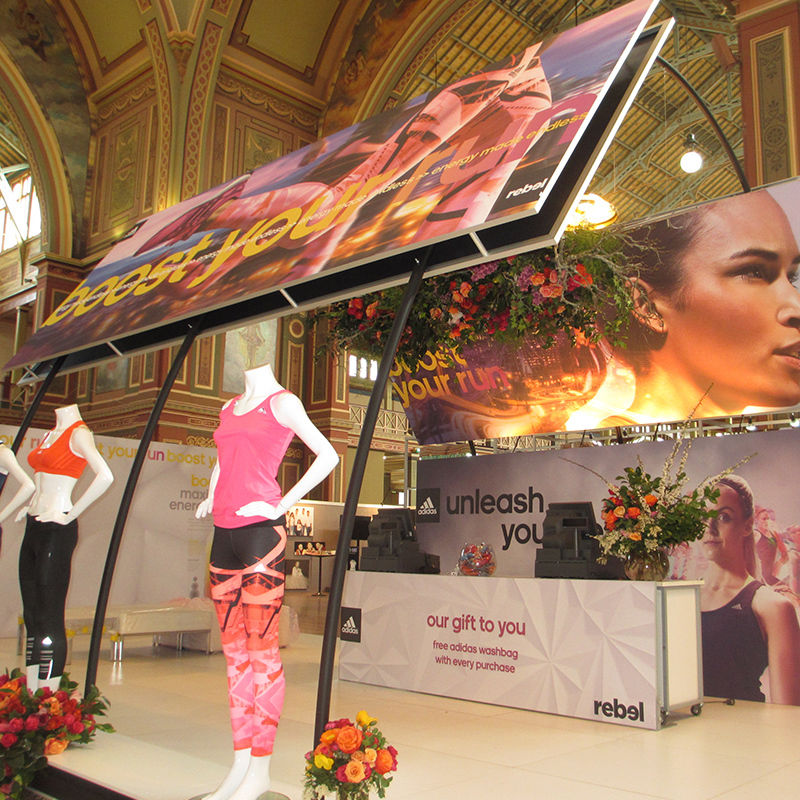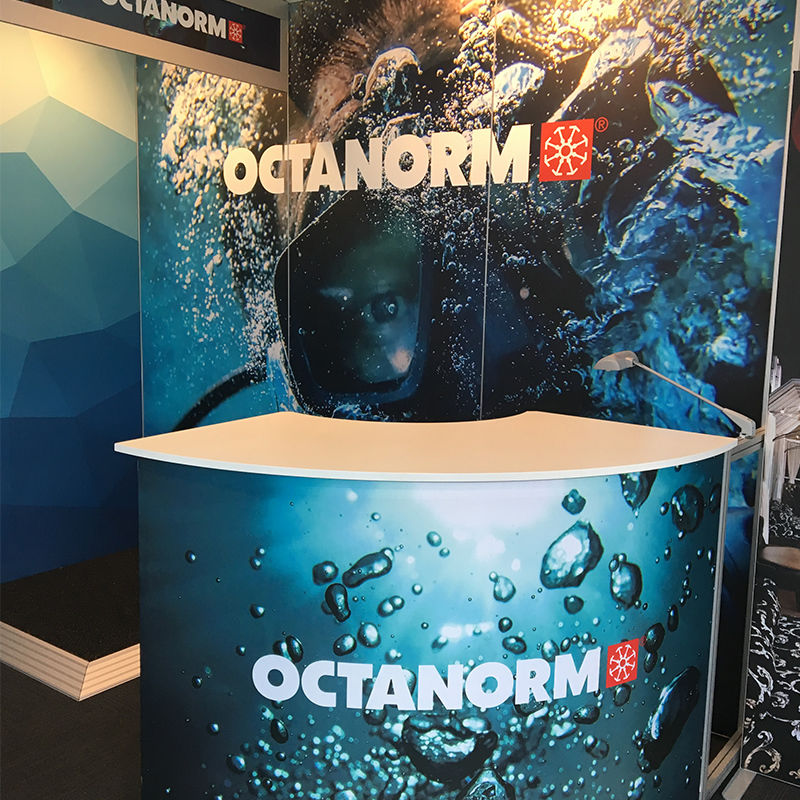 branded counters
AFI Branding's lightweight portable fabric counter with custom printed graphics. Easy to assemble and dismantle, the display counters can be used for a variety of purposes including pop-up retail spaces, hospitality, exhibitions and sporting events where counter space is required.
sizes
Dimensions: 1040mm(w) x 1020mm(h) x 380mm(d)
Weight: 12kg
Quick & easy assembly
Includes a shelf for practicality
Vibrant colour output on custom graphics
Carry bag for easy transport
get a quote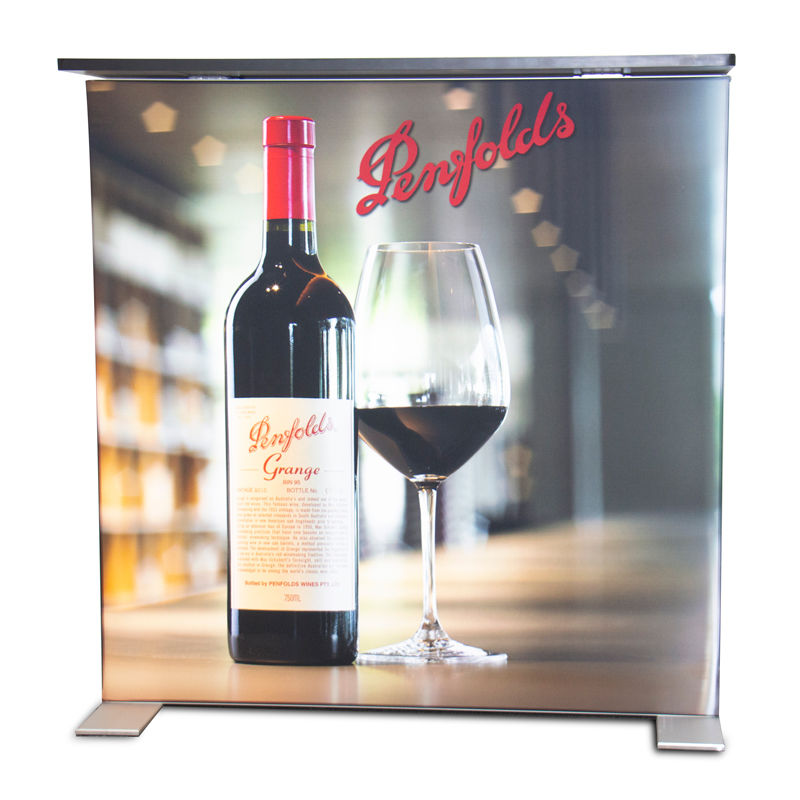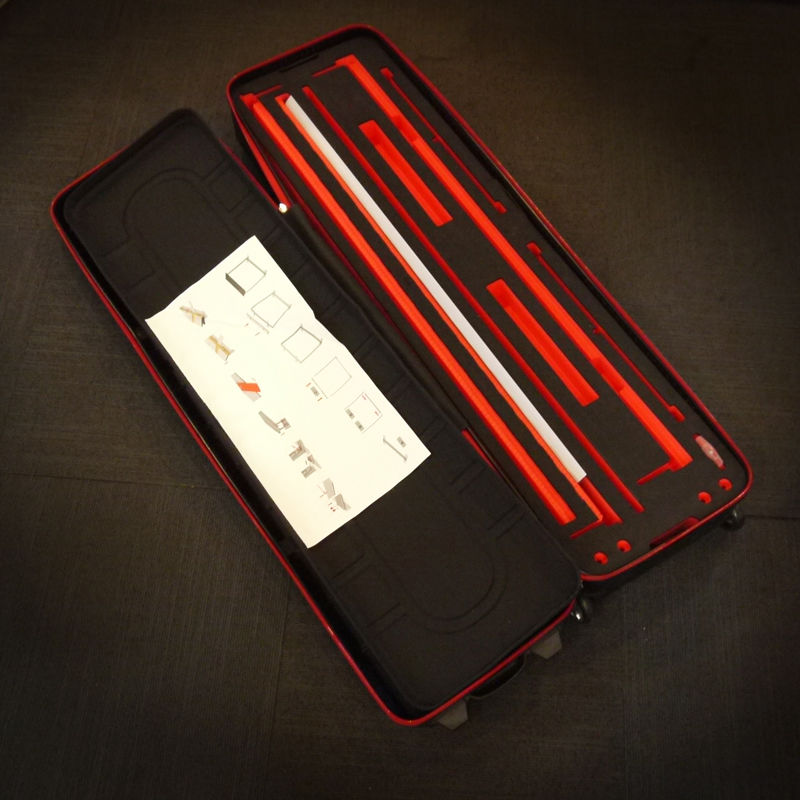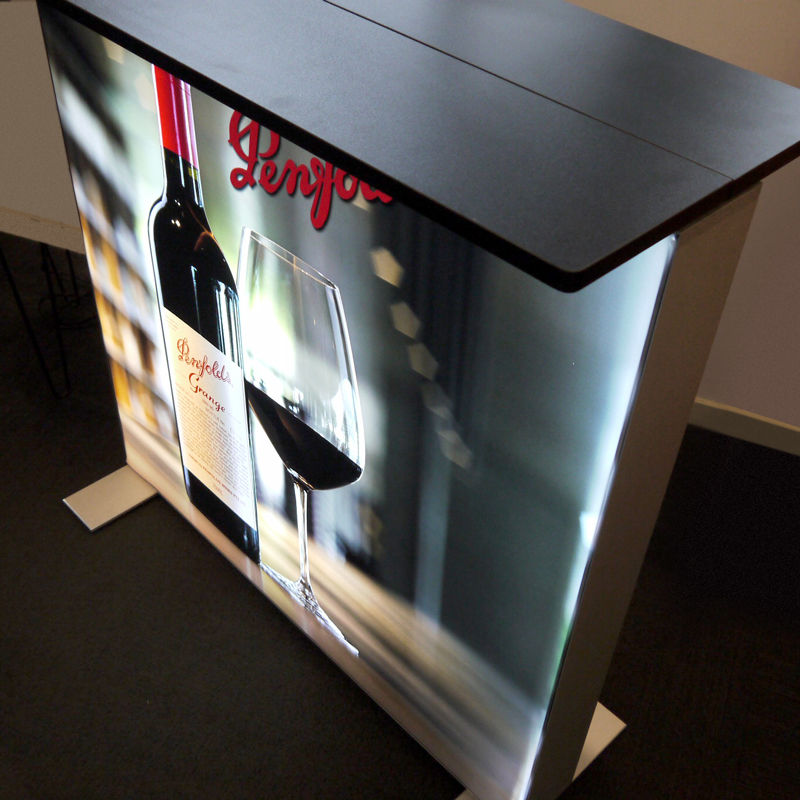 mobiLED counter
Whether it's for sampling, a live demo, an exhibition, welcome desk or a brand activation, AFI's illuminated counter will deliver maximum brand impact.
Featuring a large 1000mm x 1000mm replaceable front fabric panel, the lightweight ReFrame® structure boasts LED lights to bring any design to life and help your brand stand out from the crowd. Super portable with no tools required for assembly and a hard carry case (with wheels), the illuminated counter is the perfect travel partner for any mobile brand displays.
Designed for longevity, the illuminated counter can be used time and time again, simply updating the front fabric panel with new graphics for a new and fresh display.
1000mm x 1000mm visible print area
1000mm (l) x 400mm (w) laminated easy wipe countertop
Easy install replaceable ReFrame® fabric (and as with all AFI fabric products, can be returned to AFI for recycling when no longer required)
Comes in ABS travel case with wheels
Easy assembly with no tools required (simple snap lock system)
Quality components CE and ROHS approved
Osram LEDs
Meanwell powerpack
assembled size
1000mm (w) x 1040mm (h) x 400mm (d)
countertop size
1000mm (l) x 400mm (w)
travel bag size
330mm (w) x 250mm (h) x 1170mm (d)
get a quote