AFI Branding 15th August, 2019
the all-in-one-system
Looking to create endless designs with one system? Well look no further, AFI Branding is your only source in Australia for Octanorm® - the world's leading exhibition and retail point of sale construction system. This adaptable aluminium system can transform your dream space or display effortlessly through freestanding structures, illuminated frames, digital integration and the list goes on.
2019 marks a special year for Octanorm as we celebrate its 50th anniversary. The ingenious system was born in 1969 in Germany when inventor Hans Staeger decided to radically change the exhibition world as we knew it. Hans set the stage for a future full of evolving innovation that is continuing to make an impact across industries to this day.
exhibitions
Octanorm was originally created for the exhibition industry. Only the highest quality aluminium is used in the system and can be flexible, robust or portable depending on your project. Whether you are looking for walls, ceilings, rooms, illuminated frames, floors, or double-deck stands, Octanorm will exceed all expectations.
events
Like exhibitions, event solutions with Octanorm are endless. Turn heads at your next event with Octanorm's custom and innovative features. With a variety of different extrusions for various purposes, the opportunities spread far and wide to construct a custom project, so your event space stands out in the crowd.
retail
Make your retail space have a creative impact with Octanorm's shopfitting and presentation solutions for shelf systems, counters, magnet retainer systems, pop-up systems, light walls and more. Illuminate your brand with Octalumina, an innovative light box design made by Octanorm.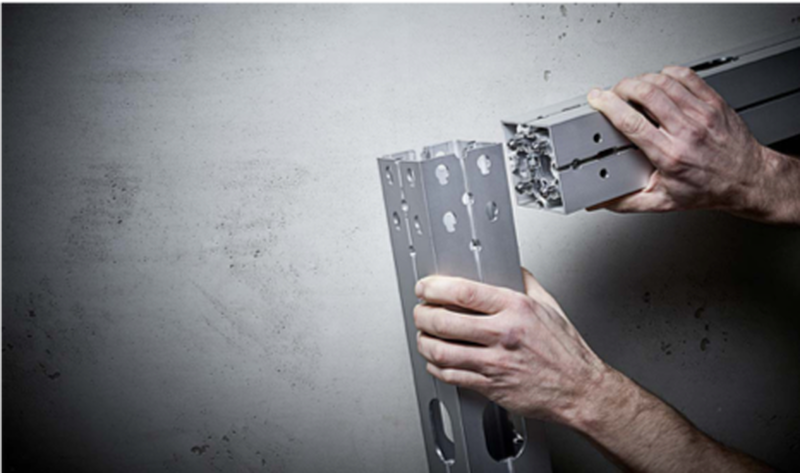 want to know more?
The perfect solution to bring your brand to life is the Octanorm system. The system is made from recyclable components and comes in a flat pack design to reduce your eco-footprint and overall costs. To read more, jump over to Octanorm Australia, or get in touch today.