AFI Branding 22nd September, 2020
With the commercial print industry feeling the knock-on affect of many clients being forced to close their stores, postpone their events and cancel exhibitions, we catch up with AFI's Operations Manager and ProPrint Power 50 nominee, Dan Mantel. We talk about the impact of COVID-19 and what role he sees printers playing in the recovery of the economy.
1. Talk to us about being in the print industry right now – what does it look like?
COVID-19 has changed the landscape dramatically. It's forced businesses to become nimble and agile – sometimes needing to make quick and brave decisions. I've been really impressed with how the print industry has come together to be supportive of one another. As peers, we're exchanging information and communicating more than ever. This is bigger than the simple impact on one business – it's affecting us all – and how we navigate through that together.
Our relationships with suppliers have never been more important. They've helped us to be responsive and quick to market in this evolving landscape. And that's really critical at the moment.
The sort of print work coming through is different too; we're seeing more directive signage (think social distancing guidelines) and less of the traditional branding campaigns – for the moment. Also a huge increase in new products – hand sanitising stations, safety screens, medical gowns and masks. As a fabric signage printer, this is a space we've been able to move into.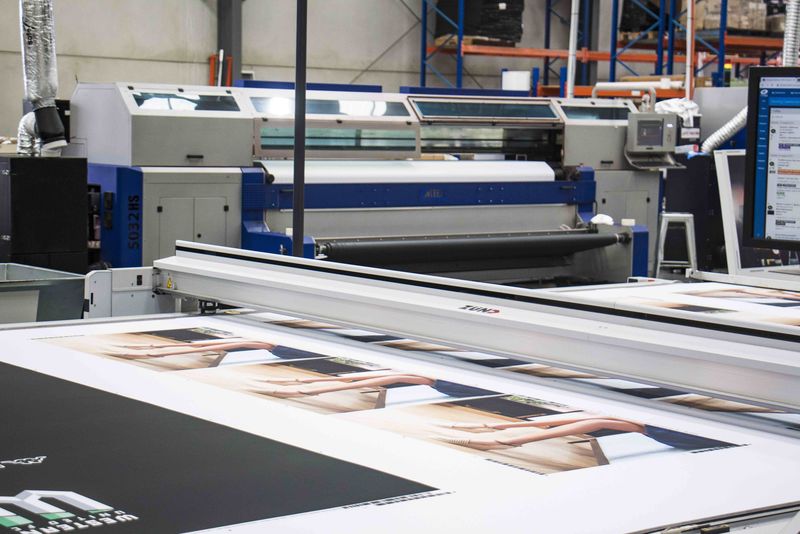 2. What do you think 2021 will look like? What sort of trends do you think we'll see?
Well I don't think any of us saw 2020 being like this! But as we start to emerge from this, I think we'll see a rise in experiential and engaging print – that's print that gives immediate impact. We've been in lockdown and robbed of so many of those day-to-day brand interactions that we've taken for granted previously. So there's an opportunity for brands to really explore some progressive print that engages and gives interaction from a safe distance. Consumers will be nervous about 'touch' print products for the foreseeable future so the challenge falls to how can we engage through large scale print.
2020 has also served to add momentum to the onshore manufacturing movement. We're also seeing local supply relationships elevate in importance. I believe this will only continue to gain more traction. AFI has been proud to manufacture and print in Victoria for a few decades now but this year we sought out 'Australian Made' certification because it's never felt so important.
Print companies will need to diversify their offerings in order to remain relevant. The reality is, we're not sure what our clients are going to need as we come out of this, and we will, therefore, need to adapt. It's about looking at the equipment, materials and skillsets available (both in house and with suppliers) and thinking about them differently. How can they be used to serve a current market need?
3. How do you think the print industry will change as a result of the pandemic?
2021 will present a lot of opportunity and that's an exciting prospect. I believe the key to being successful and driving the survival of the industry is to get out of the mindset of expecting things to return to 'normal'. The new normal is going to look different and if we want to survive then we need to move with that. At the heart of this will be business agility, on shore and localised printing, Australian made products and strong relationships with clients and suppliers.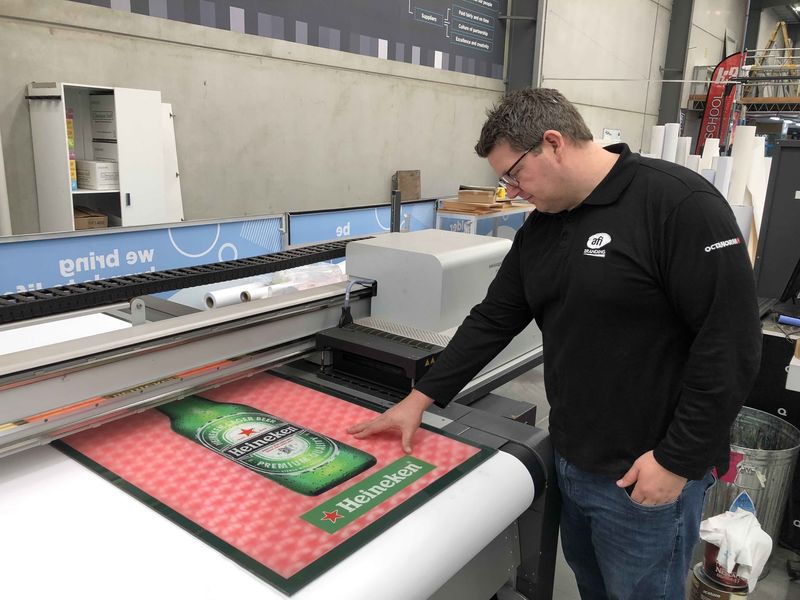 4. What are you most excited about for the future of print?
After a long and challenging 2020, I am excited for the future of the print industry. This year has shown us that we can't get complacent and that isn't a bad thing. We need to keep pushing boundaries and being creative. Print is a communications medium that when used effectively should connect brands and people. In the current climate, the way we're connecting is different. Print can and must evolve to keep people connected – and I believe there will always be a place for that.
If you'd like to explore new print possibilities, then we'd love to chat. Get in touch today.