printed fabric:
an overview
AFI Branding 22nd October, 2019
This month, we sat down with our very own Dan Mantel, AFI's Operations Manager, to talk all things fabric and printing. At AFI Branding, fabric printing is the core of our business as we live and breathe it daily. Fabric offers a versatile and sustainable signage solution, whatever the requirement. Since the printing industry is constantly evolving, we strive to be an industry leader across all aspects. Our interview with Dan discusses the intricacies of fabric and how-to print accordingly to create show-stopping signage and innovative displays.
Take it away Dan!
what technology do you use to print on fabric?
At AFI we use a fabric dye sublimation process to digitally print onto fabrics. In a nutshell this means we use heat to transfer dye directly onto the fabric. It works by the ink (in gas form) penetrating the surface of the fabric through heating. Because it is a gas when it penetrates, it does not create a dot pattern (like ink jet printing can) but rather a continuous tone print so photography style images and high definition quality can be easily reproduced. Fabrics like polyester contain polymers, that when heated enable ink to bond. The result is a permanent print finish with vibrant colours that are embedded in the fabric – not just on the surface, meaning it will not crack, flake or fade over time. This type of printing lends itself particularly well to products like lightboxes where in the past, there has been a tendency for colours to appear washed out when back-lit. This type of printing has resulted in a superior appearance and durability in end product than hasn't been possible until this technology was developed.
what fabrics are best to print on?
You can print on pretty much any fabric – you just need to ensure you're using the right technology on the right fabric to get the best result. The best fabric for dye sublimation printing is polyester – at least 60% composition, but ideally 100%. Polyester has a bad reputation for being man-made and therefore not eco-friendly, which isn't entirely fair. Through our partnership with Blocktexx and their SOFT technology, polyester can now be fully recycled on Australian shores and old fabric can be given an entirely new lease of life.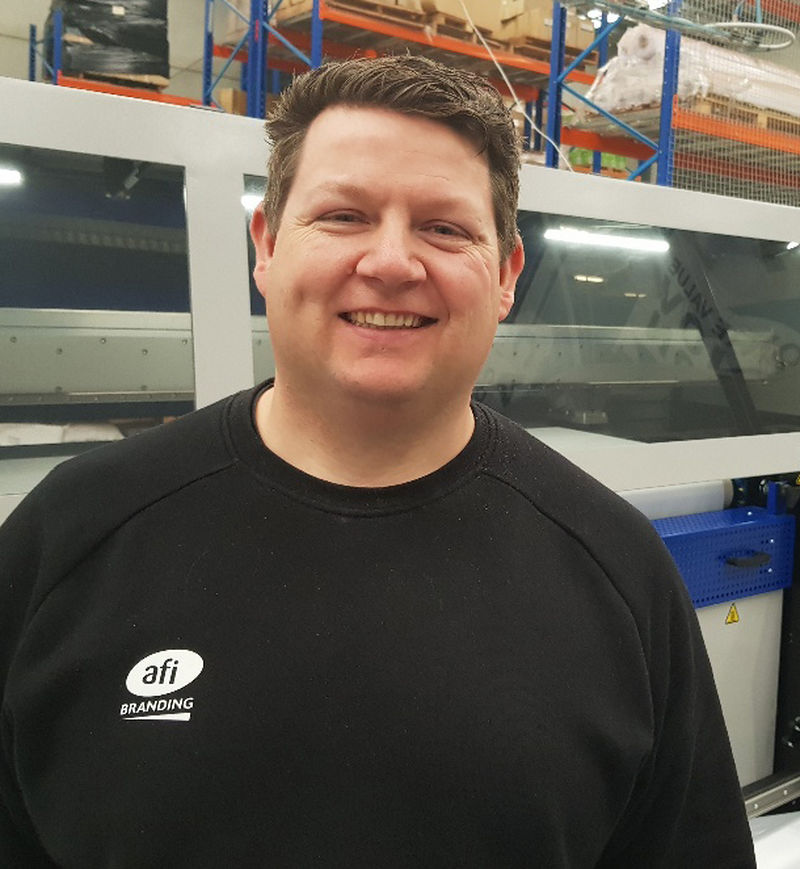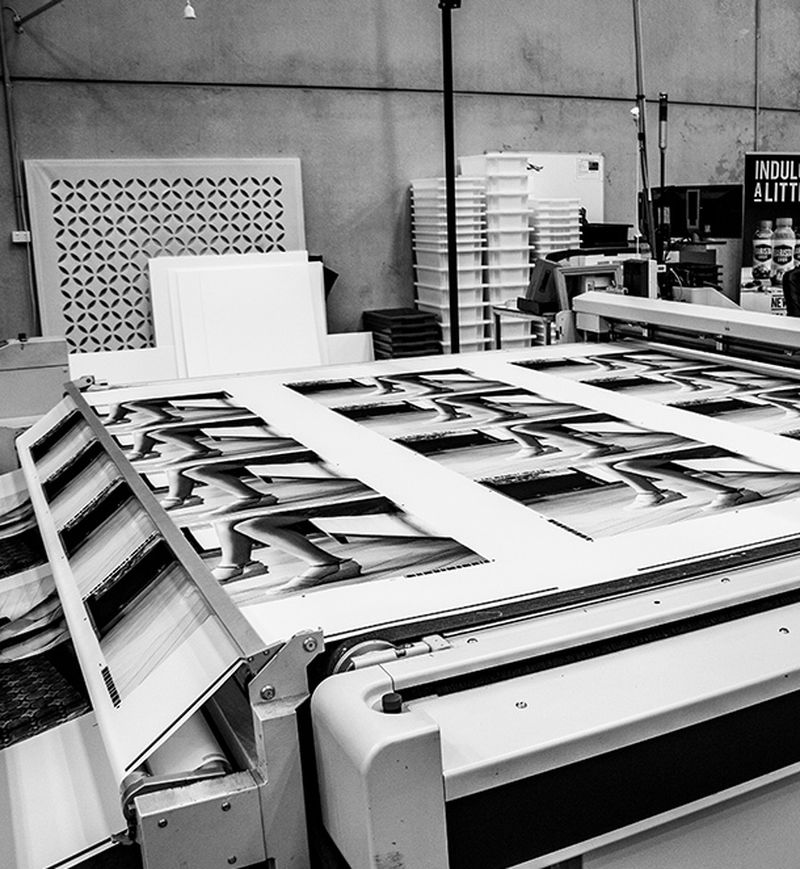 how do you select the right fabric for the job?
From translucent voile through to block out fabric, there is a fabric for every application. At AFI, we'll recommend the right fabric depending on the objective of the project. For example, if you're looking to recreate a photograph with real skin tones (often popular in retail spaces / POS) then Illuminate will allow sensational colours and bring skin tones to life in a lightbox execution. If you're looking for outdoor signage with longevity, then 3 bar trilobal is perfect for exposed flags and will deliver best ROI in terms of durability. In the event and exhibition space, there's often a call for unusual, 3D shapes which is always fun to create. The key to a quality execution for a 3D shape is a stretch fabric with a lyrca component. For temporary fencing at events, a polymesh fabric (effectively with holes in) will reduce wind load, but still deliver visually. So basically, whatever you need, there's a fabric out there for it!
how has fabric printing technology evolved?
In the past, we utilised screen printing technology which is costly for short runs, messy and not environmentally friendly due to large amounts of water used. The introduction of dye sublimation printing opened up a world of possibilities for printing on fabric. The detail which can be achieved in dye-sublimation printing is pretty much limitless which has certainly resonated with designers. We frequently receive feedback that the quality of the print exceeds expectations and people can't believe it's on fabric.
what industries / clients tend to use fabric signage?
Because of fabric's versatility, we serve a range of industries at AFI. Fabric products are lightweight, foldable and easy to freight so companies who want central production but have multi-site roll out requirements (like retailers) really embrace it.
The soft and flexible features of many fabrics open up a world of possibilities in the event and exhibition space, whether that's for conventional or also more complex and innovative displays. There are huge freight savings to be had when sending aluminium and fabric versus hard and solid constructions. These lightweight products are also ideal for rigging.
Whatever the industry, there's a growing awareness around sustainability now. At AFI Branding we print 15,000m2 of fabric a month alone. This year we launched the 'be sustainable' initiative whereby AFI takes back all unwanted fabric signage from clients and in partnership with Blocktexx, recycles them on Australian shores. This has really resonated with a range of businesses. We're now seeing clients come to us with their main objective of wanting to produce sustainable signage. That's great to see and be a part of.
If you're considering fabric signage and displays then get in touch today, we'd love to discuss the possibilities!