AFI Branding 14th February, 2019
We're living in an experience-driven world. Consumers want to be engaged, inspired and have that Insta-worthy moment. This year will see brands creating just that for their audiences by combining simplicity, authenticity and technology into their signage and displays. We're excited to help you bring the following 2019 signage trends to life!
1. Online and offline shopping collaboration
2019 will see the online and offline shopping worlds beautifully combine to create a new age shopping experience. The modern customer has high expectations and wants to operate at their own pace – cue artificial intelligence (AI) and personalisation. AI is creeping into stores this year through signage integration, helping to collect customer data anonymously in real time. This allows customers to have a personalised shopping experience as they can reveal information, images and videos on a screen about products in-store as soon as they pick it up.
2. Dynamic and Interactive signage
Digital signage is fast evolving and a continuing trend going into 2019. Whilst digital displays open the door to numerous display opportunities, the challenge many brands face is the expense barrier that digital can present. But it doesn't need to be all or nothing. At AFI Branding, we're already seeing an increase in orders of digital displays that can be incorporated or built into larger, more traditional displays to maximise visual impact but not the budget. In short, in 2019 we're seeing digital displays and traditional signage become fully integrated. For those looking for dynamic displays but an alternative to digital screens, the newly launched dynamic addition to the Re-Frame system offers a refreshing alternative to the industry.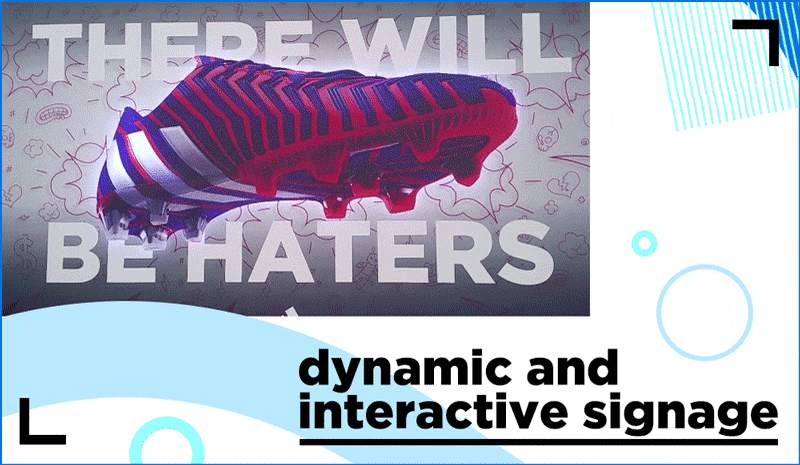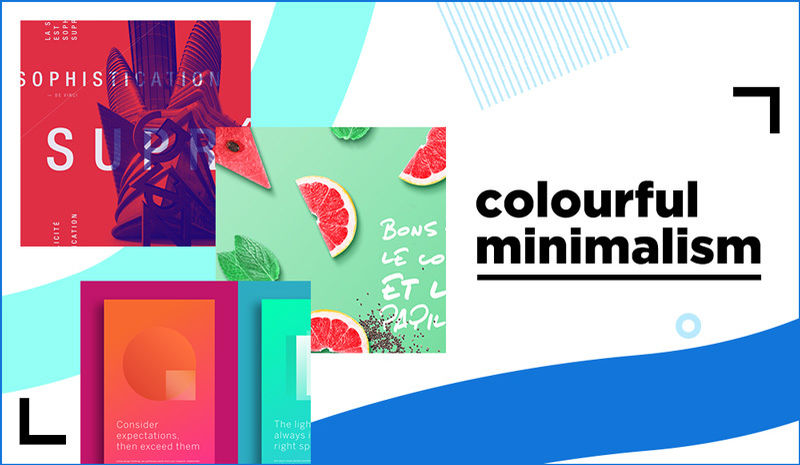 3. Colourful minimalism
Minimalism doesn't just mean paired back colour schemes balanced by the occasional pot plant. Minimalism is about freedom and removing the unnecessary. It gives your audience less to think about, allowing them to really capture the key message. It may come as a shock to learn that this can be done by embracing colour – and expect to see more of it in 2019! Designers are embracing bold designs using vibrant and at times jarring but limited colour pallets. (image sources Justin Béchard & Lumen Bigott).
4. Real photography (or authentic stock images)
Gone are the days of cheesy stock images – finally! Customers want to see the people behind the brand and the product in real life scenarios…which is undoubtedly due to the popularity of social media. We no longer want to see just the gloss and veneer, we want to interact with brands and get behind them to see what they really stand for. If authentic photography isn't possible, then the stock image better be pretty close to the real deal! Imagery should tell a story. Photographs that look authentic and genuine make it easier for the consumer to imagine themselves in that scenario.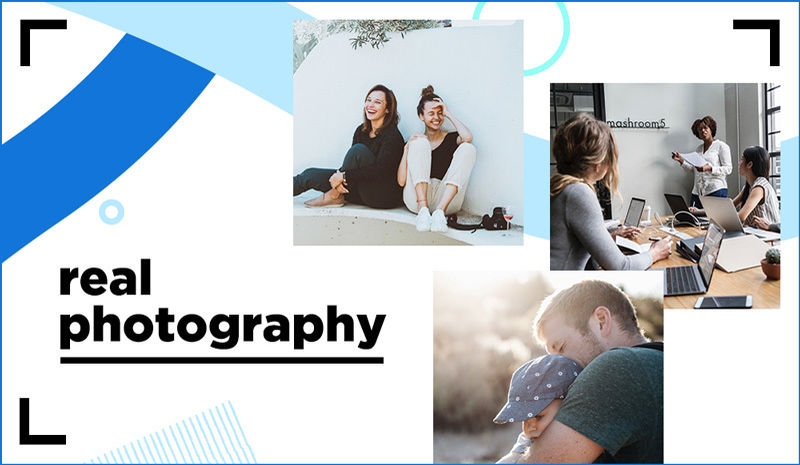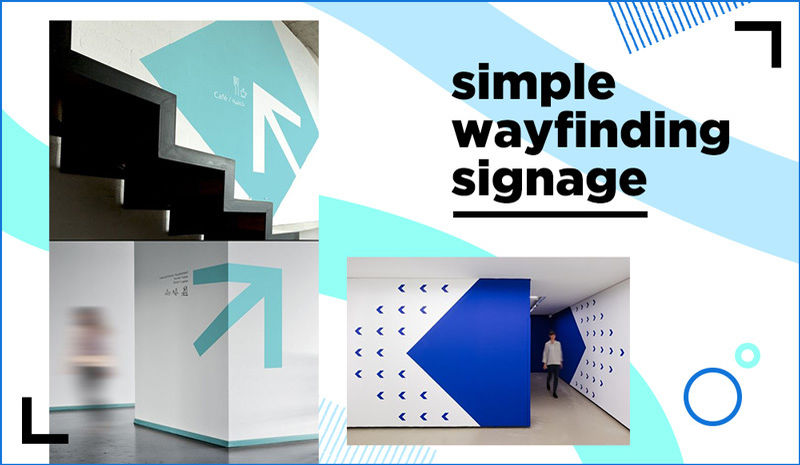 5. Simple wayfinding signage
Wayfinding signage is much more than simply guiding people through a physical space. It is a reflection of a brand's personality and an extension of a customer's experience with it. A customer or event attendee who cannot find their way can get frustrated and attribute that frustration to the brand, creating a negative brand experience. This year will see simple and effective wayfinding signage that focuses on delivering a favourable experience for the customer.
6. Little details signage and decals
'Little detail' signage is all about injecting brand personality everywhere. It's also about guiding visitors to a stand, your event or shoppers in your retail space to select the right product, or to learn a little information such as a fun fact, as confident customers are happy customers. Your visual identity, personality and tone of voice should be consistent across your floor, ceiling, door, shelves and any other surface you can stick a decal on.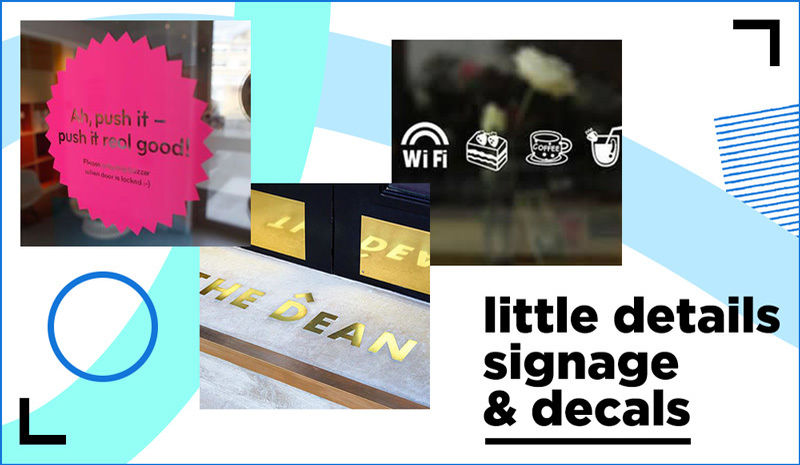 Want to bring your brand to life in 2019 with these signage trends? Call us today on 1300 652 514.