2020: the year of the pivot
AFI Branding 04th June, 2020
Pivot: It's a term that has been somewhat overused in these 'unprecedented times' (and there's another one). And we're certainly no strangers to it at AFI; from fabric face masks to hand sanitising stations, we've been evolving our product offering as our industry feels the impact. So what makes a good business pivot? We catch up with Nick Bolitho who heads up AFI's new business improvement to get his take on 2020's buzzword.
1. Identifying market need
"You can design the most incredible product with all the bells and whistles but if there's no demand for it in the market then it's just a passion project. Understanding where there is an opportunity, pain point or demand and then creating a product or service that efficiently addresses that is key. It's imperative to work off insights and not assumptions. What's interesting at the moment is there's lots of talent out there with time on their hands to develop new product and service solutions within this changing landscape. So the trick is knowing where that next market need is coming from and having the tools and expertise to effectively answer it.
Local distilleries and breweries have done this really well, pivoting to make hand sanitiser. There was a sudden and enormous need in the market but existing suppliers couldn't satisfy consumer demand quickly enough. There was arguably space for distilleries to come to the party without cutting anyone else's lunch. We've also seen distilleries launching home delivery services – recognising consumption was about to go up – it was just the route to market had to change."
2. Speed to market
"Agility has never been so important. Normally in product development you're indulged time for R&D and for various prototypes but 2020 is a little different. The landscape is continually and dramatically changing … so there's little time to second guess yourself. That said, it's great to speak with existing clients to understand their challenges, this can give more confidence that your product or service will resonate.
Westfield didn't mess around in launching its click and collect service in April – bringing its mix of stores and services to the curbside customer. Many traditional businesses have been forced to fast track their digital offering in the absence of the in-store transaction…and now they're on offer, don't expect them to switch off again any time soon."
3. Play to your strengths
"Pivoting isn't about (and shouldn't be about) scrambling for a slice of the pie at all costs. It's about playing to your strengths and using the expertise and knowledge available within your business to serve a genuine market need. Clever pivoting is about developing a new product or service that hasn't been done before, rather than treading on the toes of others who are already well established in that space. It's much better to have people imitating you than be the one copying others!'
4. Target new audiences
"Sometimes new business improvement is about looking at current product offering in a new light. As coronavirus hit, Woolworths was quick to launch the Basics Box aimed at elderly shoppers who were being advised to stay home. The box, priced at $80, included pre-selected pantry basics and household staples. Not traditionally an online shopping audience, this was a simple product repackage to simply and effectively introduce this demographic to the benefits of online shopping. And it worked!"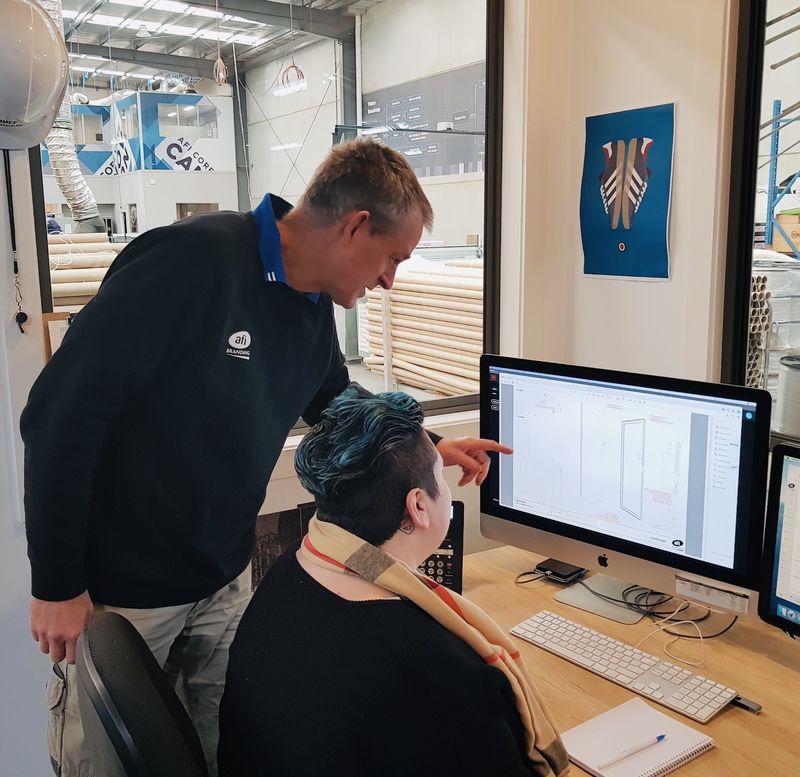 5. Consider the commitment
"When you explore new products, services or industries, it's important not to forget where you came from. That is, what is at the core of your business. Is this pivot an interim sideline or is this a whole new, long term business venture? You might not know at this stage and that's ok but consider the impact on your other production and workflow if you channel everything you've got into this. Are you in a position to simply switch back on your core business when needed? What implications does that have for the business pivot? Can the two coexist? You may not have all the answers now but it's worthwhile planning for a few different scenarios so you can be on the front foot as the landscape changes."
If you'd like to explore a new business pivot or product, then we'd love to chat. Nick and our team of Industrial Designers love a challenge. Get in touch today.