life in the
exhibition industry
AFI Branding 26th November, 2019
Next up in the interview hot seat is Gavin Sambell, Account Director at AFI Branding. Gavin has an extensive background in the exhibition space, and this month is going to talk us through his life in the exhibition industry. We are lucky to have a guy like Gavin on our team and are delighted to share his knowledge and expertise of all things exhibition!
Over to you Gavin!
how did you get started in the exhibition industry and how did your career begin?
I started out at Monash with a bachelor's degree of Technology in Industrial Design. It was a career path I was excited to embark on. After completing my degree, I went travelling around the world for 18 months – 6 months in Africa and 12 months in Europe – what an experience! While in Europe (specifically Amsterdam) I started working for a company called MAKERS in the point of sale industry. At MAKERS, I worked on a range of projects, but a highlight would have been designing and manufacturing showroom displays for Lego Benelux. This opened my eyes to the exhibition industry as a designer, as it was my first time working on a project like this. It made me grow to love the industry – full of diversity, where no two designs are ever the same and the very nature of the industry is constantly evolving, which makes every day exciting!
Once back in Australia, I spent some time in West Melbourne as an exhibition designer, where I designed floorplans and organiser features. We worked on projects like The Motorshow, AIME, Toyfair and more. Soon after, I transitioned through a range of roles in the exhibition space (custom stand designer and design manager to name a few!) gaining industry knowledge every step of the way.
At my last job before joining the team at AFI Branding, I met Glenn Watson, Managing Director at AFI. He would come in to demonstrate the benefits of Reframe ® and the fabric solutions that we could utilise in our designs. I liked what was going on at AFI and liked the way Glenn operated. It felt like a company I wanted to be a part of - it could be a good fit for a career, one where I could continue learning with new products and solutions, all while being in the industry that I'd spent so much time in. It's been 9 years now that I've been with AFI. My, how time flies!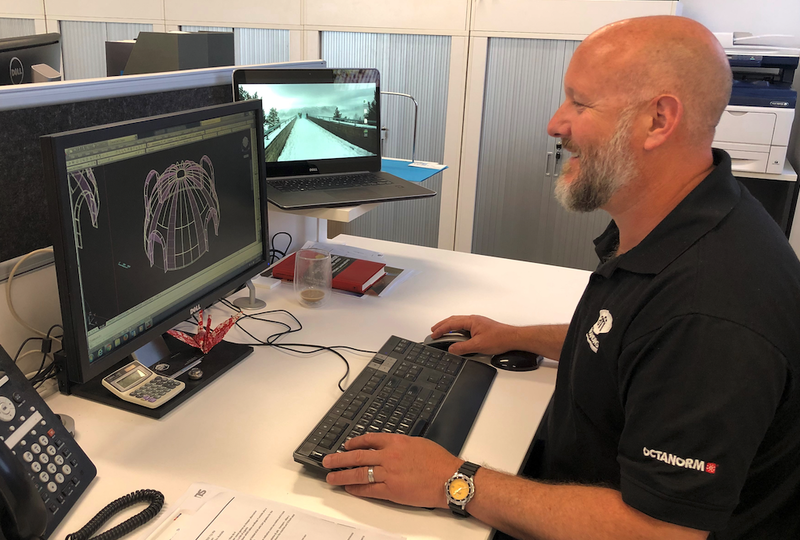 how has the exhibition industry changed since you've been working in it?
When I started, we had a range of stock items at our disposal to build all sorts of structures. These items were Corinthian/furry walls in all sorts of shapes, sizes and interesting colours - Misty Lilac among others! But then we bought a range of Octanorm and Maxima systems which were a game changer. In addition, we moved into carpentry and timber fabrication, which opened up new opportunities in the industry.
The biggest change to the industry, however, was the emergence of fabric where full creativity was possible. This product allowed us to create more substantial structures with smaller budgets, providing solutions we couldn't attempt previously, while incorporating alternative materials.
what do you believe are the biggest challenges in the industry at the moment?
In any industry there are always challenges to face and hurdles to jump. At the moment, the biggest challenges we are facing in the exhibition industry is the need to create more with less. In short, budgets are shrinking and competition is fierce. This means we need to stay at the forefront of the industry and stay on our toes, being on top of industry trends and innovation day in and day out.
what obstacles have you encountered in the industry and how did you overcome them?
There's been a couple of situations where freight has let us down which is a difficult situation to be in when you are in a very time sensitive industry. The dates don't move with exhibitions, so when shipments are delayed or there is a freight mishap, we've had to make the call to re-print skins and personally fly them interstate to ensure the deadline is achieved. However, out of all the jobs we have completed, it has only happened a handful of times, but we come together as a team and get the job done for the client. I guess in hindsight for those "personally delivered" jobs, we would have insisted on VIP freight!
what do you like about working at AFI and what has been your career highlight?
Nine years on, and I am honoured to be a part of the team at AFI. I have fantastic colleagues and clients, which I look forward to working with each day. I enjoy the diversity of projects we work on at AFI that include a variety of tasks that both design, and account management provides.
During my time here at AFI, I've had the pleasure of representing AFI Branding on an inspirational trip to Euroshop in Germany – a career highlight! I was able to learn and collaborate with others in the industry from all over the globe – definitely an unforgettable event!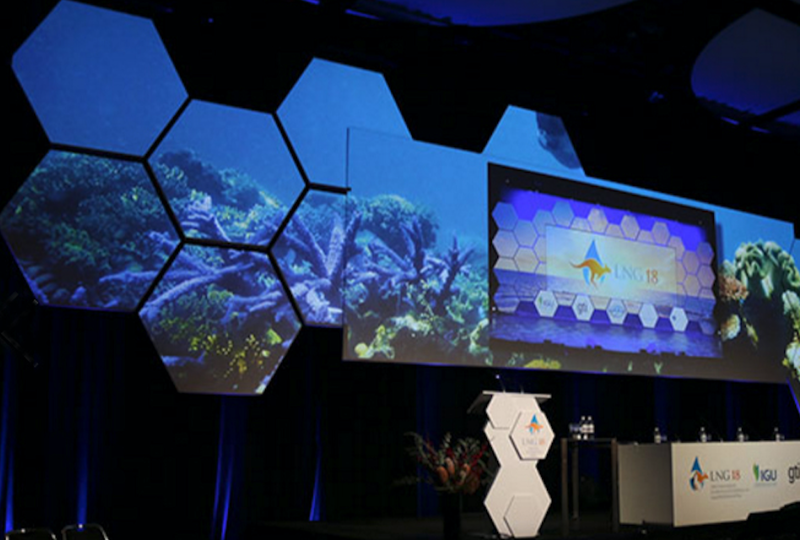 what trends are you seeing in exhibitions at the moment and what's next for 2020?
We see a range of trends come in and out of the spotlight each year. At the moment, we are seeing trends about creating movement and engaging the senses. AFI's dynamic lightbox, for example, encompasses movement and enlightens the sense of sight. The dynamic lightbox offers various solutions that are made possible by utilising aspects of this technology. To read more about trends in the exhibition industry, check out our recent blog that talks about all things 'up and coming' for 2020!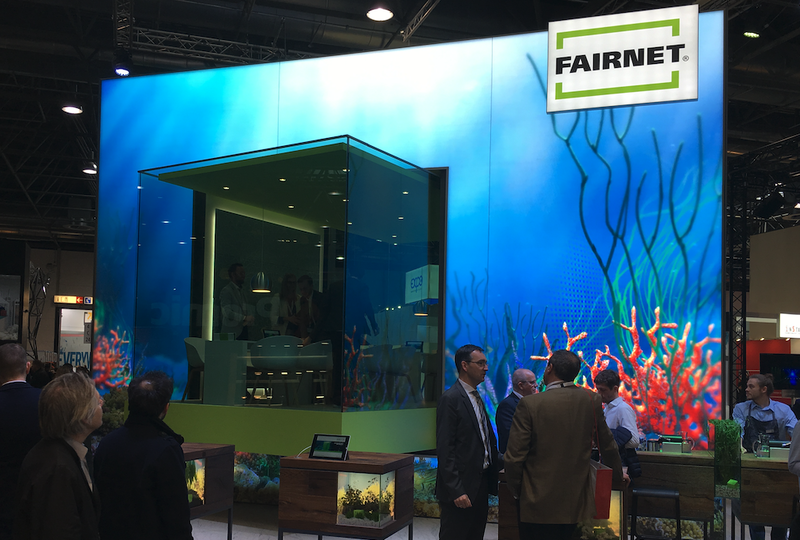 what's the greatest exhibition or activation you've seen recently?
With so many incredible people in the industry across the globe, this is a tough one to answer. However, if I had to pick the best of the best that I have seen, it would have to be the Fairnet stand @ Euroshop 2017. It incorporated a double-sided LED screen 'fish tank' with a meeting room in a central glass bowl. Talk about an impressive design! We are always on the lookout for inspiration and ways to innovate at AFI, and this project was nothing short of inspirational!
If you're considering fabric signage for your next exhibition or activation solution, then get in touch today, we'd love to discuss the possibilities!